Private Investigators
Home > Services > Private Investigators
About Us
Kenya Corporate Investigators, is a leading investigation and risk protection group that aims to provide high quality services all across the globe in support of its clients. more about us
Our Services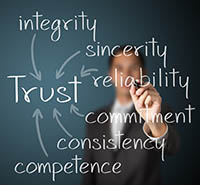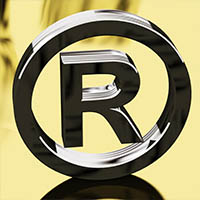 Private Investigators in Kenya
Welcome to www.kenyacorporateinvestigators.com , formed to deliver top quality investigation services in all parts of the region. Our company is well known for offering world's finest range of private investigation services in Kenya. Our company is equipped with best private investigators of Kenya who with immense knowledge and years of expertise are able to deliver best results within the estimated time.

We have developed a defined structure of investigation process, which allows the clients to receive desired results. Kenya Private investigation is a highly diversified industry, and every investigation would vary from case to case.

We are best in what we do. Our years of records speak loud on our behalf. Our team of experts plan their course of action keeping in mind the requirements of clients. Such positive results help clients to take informed decision and mitigate risks in better way.

The mentioned below are few more reasons that would convince you why hiring our team of private investigators in Kenya is useful:
Better understanding and knowledge of how to conduct the investigation safely, at the correct timings and at the right locations.
What makes the investigation process easy is an extensive list of numerous high-end contacts and good relations with important people of different industries.
Great knowledge of practicing and applying different approaches and strategies in different situations.
Access to numerous investigation related softwares and technologies.
Better observational skills.
A well-organized team that works together on different aspects of each case with sole criteria in mind and that is to offer the best results to the client.
Speed Chase Services has developed a structure defined investigation process, in short SOPs have been developed which has resulted in achieving desired results for the clients. Private investigation is a highly diversified industry, every investigation would vary from case to case following are few of the services which can be included as private investigation:
Surveillance Services
Background Investigations
Search of missing people
As a leading private detective agency in Kenya, our extensively trained investigators have access to some of the most remote areas of the region as well to the major public domains which allows them to collect actual facts for clients. It's for this very reason that we are working in collaboration with numerous local investigation agencies and authorities for gaining multiple access. We are your one stop solution for conducting the private investigation services in Kenya in most effective way.

We are highly reputed Kenya detective agency with 100% results and privacy assured. Our professional reports are precise and delivered securely by our experts. We make sure that every case undertaken by us is completed marinating the confidentiality clause. We maintain high level of proficiency and dedication towards our work.

We provide private investigation services in Kenya including Nairobi, Mombasa, Nakuru, Eldoret, Kisumu, Thika, Malindi, Kitale, Garissa, Kakamega, Kapenguria, Bungoma etc.

We absolutely respect your privacy and ensure to keep the entire communication confidential. In case of any query or when seeking experienced private investigation services in Kenya, please feel free to email us at [email protected].