Corporate Investigations
Home > Services > Corporate Investigations
About Us
Kenya Corporate Investigators, is a leading investigation and risk protection group that aims to provide high quality services all across the globe in support of its clients. more about us
Our Services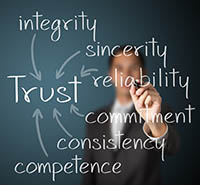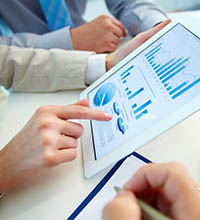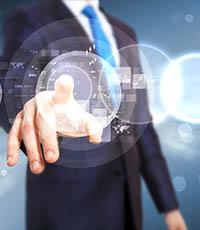 Corporate Investigation Services in Kenya
Risk are inevitable and are not easily visible through naked eyes. Such situation require a helping hand from investigation companies having great of expertise and knowledge. We, best known for offering comprehensive range of corporate investigation and intelligence services to its clients based worldwide and nationwide. Our client base include various Law-firms, Fraud Examiners, In-house counsels, International Process Servers, International Private Investigators, Corporations, Exporters, Insurance Companies, Financial Institutions and other private individuals from all across the world.

With vast experience in the field of security and investigations, we have stand out to be one among the well-known corporate Risk Investigation Company in Kenya. Our vision statement is fulfilled of delivering finest range of corporate risk investigation services in large scale.

We are a one stop solution for companies facing serious financial loss from various hidden threats. Our company is well specialized in offering numerous and top quality corporate investigation services In Kenya.

Our Corporate Investigation Services in Kenya as follows:
Corporate Financial Investigations in Kenya
Director Investigation & Dealing in Kenya
Corporate Due Diligence Investigation in Kenya
Secret Commissions & Kickbacks in Kenya
Fraud Investigation in Kenya
Personnel Vetting & Background Checks in Kenya
Pre-Litigation Investigations in Kenya
Corporate Background Screening in Kenya
Internet Investigations in Kenya
Activity Checks in Kenya
Pre-Post Employment Screening in Kenya
Competitive Intelligence Investigation in Kenya
Asset Tracing Investigation in Kenya
Corporate Record Research Investigation in Kenya
Our expert team with immense knowledge and influential contacts are able to collect accurate facts which allows the clients to detect the hidden threats and take best informed decisions. The reason our team is considered as one of the top quality Corporate Investigation Services provider in Kenya is due to the level of professionalism they carry while implementing their plan of action. Every move they execute is done effectively and efficiently.

Our private investigation company in Kenya also contains a special division of conducting due diligence investigation services across the globe. The private detectives of Kenya take their every client and their specifications in regard to the case important and assure to handle each assignment with same level of care and commitment.

The Corporate investigators in Kenya strive to maintain and achieve 100% client satisfaction and trust in each and every case they put their effort. We assure complete accuracy in every investigation service offered so that the client can shape up the future of their organization and enhance their strategies in a better way.

We ensure that every phrase and circumstances used while conducting the investigation is completed by abiding every clause of confidentiality.

We provide corporate investigation services in Kenya including Nairobi, Mombasa, Nakuru, Eldoret, Kisumu, Thika, Malindi, Kitale, Garissa, Kakamega, Kapenguria, Bungoma etc.

To utilize our finest scope of investigation services whether it is to conduct Due diligence investgation in Kenya or corporate risk investgation in Kenya, kindly email us at [email protected]. We will try reverting back to you as soon as possible and will try not to keep your waiting with a solution to your problem.