Insurance Investigations
Home > Services > Insurance Investigations
About Us
Kenya Corporate Investigators, is a leading investigation and risk protection group that aims to provide high quality services all across the globe in support of its clients. more about us
Our Services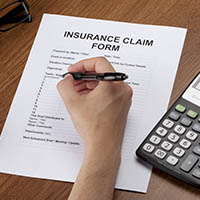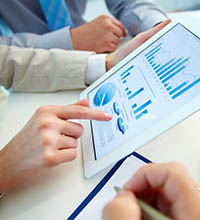 Insurance Investigation Services in Kenya
In this present era, Insurance claim investigations services is often demanded by most of insurance companies in order to evaluate the legality of the claim. The insurance companies are facing huge loss due false death claims made by frauds. People to probe money claim big amounts by showing fake documents and claiming false death.

Our team of Kenya insurance claim investigators in Kenya are hired by a claim adjuster or examiner in case of any sus pious case comes into the picture. We, are well known as one of the best claim investigators of Kenya hired by the policy holders or insurance companies for inspecting the background of claimants while making a visit to the mentioned premises or by interviewing the medical officials of the hospital to police officers.

Introducing www.kenyacorporateinvestigators.com , well known for providing best insurance claim investigation services in Kenya. Our aim is to prevent companies from getting affected from deceitful claims. We assist these companies by providing accurate information that allows the insurer to make an informed decision in regard to processing the claim. A claim can be made on body injury, damage of property, liability, compensation of workers, Life Insurance Policy, travel insurance and many more.

Our company with vast experience and extensive pool of knowledge, we are able to identify the deceitful claims and present the findings in form of photographs, video, locating witnesses, interviewing the victims & eyewitnesses, employers of the institution etc. With the support of high level knowledge and years of expertise we able to support our clients by delivering detailed information assisted with true facts. With precise communication skills & adept nature, our insurance investigators of India excel in executing the investigation whether it is on performing the research on the claimant or asking questions to subject. They are well trained to act wisely in any matter and do whatever required to close the case accordingly.

We believe in conducting the investigation according to the needs of the clients. We can help you by gathering accurate facts about the legitimate claims from the start to the end such as perusing the document to locating & interviewing witnesses as well as finding the physical locations. Our wide range of claim insurance services includes investigation in all sectors where there are chances, fraudsters of making legitimate claims.

Our Claims Investigation Services include:
Fraud claim investigations and insurance fraud investigation in Kenya
Life insurance claim investigations in Kenya
Accidental benefits/death claim investigations in Kenya
Property loss claim investigations in Kenya
Travel insurance claim investigations in Kenya
Third-party claim investigations in Kenya
Medical claim investigations in Kenya
Personal claim investigations in Kenya
Theft claim investigations in Kenya
Subrogation and recovery investigations in Kenya
Contestable death investigations in Kenya
Fatal accident investigations in Kenya
Motor vehicle crash investigation in Kenya
Recovery of stolen vehicles in Kenya
Insurance litigation support in Kenya
We are engaged in serving as best Death Claim Investigation Services provider worldwide. The company has proved its efficiency and being one of the leading claim investigation providers in Kenya. Our motive is to offer highly demanded services to its respective clients. Any interested claim adjuster or the insurance company wants to get rid of such legitimate claims can avail our exclusive range of services just at market leading price range.

We provide insurance claim investigation services in Kenya including Nairobi, Mombasa, Nakuru, Eldoret, Kisumu, Thika, Malindi, Kitale, Garissa, Kakamega, Kapenguria, Bungoma etc.

To know more about our Best Insurance Claim Investigation Company in Kenya, kindly, email us at [email protected].