Corporate Risk

Investigation Services

Business Background Investigation, Corporate Due Diligence, Competitive Intelligence investigation, Corporate & Business Intelligence, Litigation Support Investigation, Corporate Record Research more

Intellectual Property

Rights Investigations

Trademark, Copyright, Design and Patent Infringement Investigation, Parallel Trade Investigation, Gray Market Investigation, Conduct & Organize Criminal/Civil Seizures, Customs Protection more

Backgrund Check

& Documents Verifications

Employment Background Screening, Education Qualification Verifications, Registration & Certificates Checks, International Public Record Investigations, Other General Verification Services more
About Us
Kenya Corporate Investigators, is a leading investigation and risk protection group that aims to provide high quality services all across the globe in support of its clients. more about us
Our Services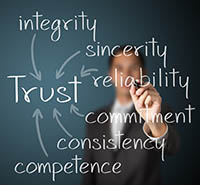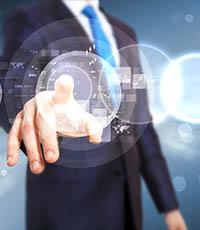 Kenya Corporate Investigators
Corporate Frauds have emerged as one of the biggest threats for various companies. They are increasing at alarming rate and making many companies exposed towards facing serious loss. Corporate frauds is one of concern issue which require ample of time, knowledge and expertise. A leaked information can make an organization to face serious threats and can result in huge loss. An information can be distorted or can be even manipulated against the company by rivals. Such malpractices can be caused by any employees whether current or former or can be even by any business allies.

Welcome to www.kenyacorporateinvestigators.com, a leading risk protection group providing high quality corporate investigation services in Kenya. We are one of the recognized verification and investigative company offering extensive range of corporate investigation in Kenya. Our team has its effective impact on all parts of the regions.

With finest range of investigation services in Kenya we are able to help the business sectors from going through such illegal activities by exposing the root cause of the issue. We with years of intelligence proficiency, we are able to prevent clients from across the globe from undergoing risks which can even as a result can damage the reputation, erode ability as well as ruin the confidence of investigators on the company.

Our team of well-known corporate investigators, with their many years of expertise, is able to provide the best customized solutions to various corporate and commercial sectors including leading Law Firms & IP Attorneys, Audit & Advisory Companies, International Corporate Investigators, Insurance Companies, Recruitment Agencies, Government Departments, Banks & Financial Institutions and Private Individuals based anywhere in the world.

Our specialisation and mission both lies in protecting organization in identifying hidden threats which are not easily visible and can lead them to face immense financial loss. With the years of expertise, we ensure to provide top quality of corporate verification services in Kenya. The evidences provided by our team of experts are totally based on facts and is conducted respecting the government laws. Our risk investigators are well trained to assess the situation thoroughly and recommend appropriate reaction to the each and every loss caused to the firm.

We also help to serve intelligence and investigative services to the clients located all across Kenya including Nairobi, Mombasa, Nakuru, Eldoret, Kisumu, Thika, Malindi, Kitale, Garissa, Kakamega, Kapenguria, Bungoma.

We are well recognized as a company providing unique investigative method to prevent from security related threats and risks affecting assets, employees of clients. We are equipped with latest technologies and investigators experienced in conducting all kinds of internal and external investigations.

Our reliable team ensures that each and every undertaken by them is done according to the client's needs and strictly adhering to confidentiality. To know more about us or to hire our team of competent Kenya private investigators, kindly email us at [email protected].