Due Diligence Investigations
Home > Services > Due Diligence Investigations
About Us
Kenya Corporate Investigators, is a leading investigation and risk protection group that aims to provide high quality services all across the globe in support of its clients. more about us
Our Services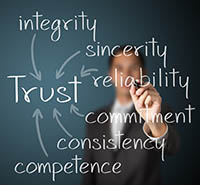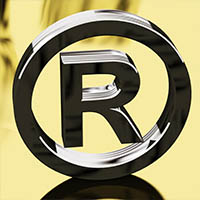 Due Diligence Investigation Services in Kenya
We are well specialized in protecting our clients before making any crucial and important business deals or investment. Due diligence refers to an investigation that is conducted in before entering into an agreement or contact with the other party. Thorough due diligence investigations can be taken as one of the important tool required by the buyer or the higher management before making any informed decision relating to merger or transactions etc. Such services gives a detailed overview on the facts which requires to be uncovered. Such an exercise can be considered as a prevention from getting involved into any kind of fraud or serious threat while making business relationships.

We, are one of the leading company offering wide range of due diligence investigation services in Kenya. We help you by providing all types of accurate information such as assets & liabilities, financial statements, history of stakeholders, of the party you going to make business dealings.

We are third party due diligence investigation services provider in Kenya with the aim of, providing accurate facts by public records, net search over the internet, civil and criminal if any, bankruptcies as well as judgments and gathering all relevant source through political database. Our subsequent goal is to maintain and develop best reputation profile for the company and the employees. Our best due-diligence investigators in Kenya are well trained to probe deep into the history of the business and collect informative data with utmost care. Our range of due diligence services helps the organization wishing to collaborate in reducing the business risks. This exercise is meant either optional or private, but considering frequent frauds happening in the corporate world, has made due diligence a need that allows high level of security before making any kind of investment or agreement.

Our corporate due diligence investigation services in Kenya include:
Investigating the links, associations and activities.
Overall reputation and background.
Business associates and networks.
Court case judgement reports.
Financial profile and analysis.
Undercover facts and activities.
Management of the corporation.
The professionals with Speed Chase Services execute a thorough and detailed analysis of the companies thus making them the most trusted and reliable third party due diligence investigation services provider in Kenya.

The prime focus areas in due diligence investigation include:
Detailed investigations
Thorough industry reputation check
Background investigation
All business association and links investigation
Any significant loophole that can crop up at the time of the agreement
The concealed strategy behind the contract
Past and present activities report
Risk evaluation of post-transaction or agreement
Financial stability scrutiny
Most of the times, even after conducting the due –diligence investigation, targeted company tend to face immense risk. The reason of such situation is due to negligence or lack of facilities which tends most of the investigation company to miss down valuable information.

We, can also be termed as one among the Best Due Diligence Investigation Company in Kenya striving hard to maintain professional and strong relationship with the clients by offering effective services. Our Due Diligence Investigators in Kenya believe in offering inclusive range of services which mitigate the risk and allow the client to take informed decisions. Our knowledge makes us achieve an understanding on what are the client's requirements and important facts required for higher productivity.

The result and the work provided by our corporate investigators is sign of complete professionalism without breaking the norms of confidentiality of the second party. We assure the information received while investigation is kept under confidentiality norms and is only used for due-diligence purpose and is not misused for any kind of malpractices or fraud.

We provide corporate due diligence investigation services in Kenya including Nairobi, Mombasa, Nakuru, Eldoret, Kisumu, Thika, Malindi, Kitale, Garissa, Kakamega, Kapenguria, Bungoma etc.

To render or know more about our inclusive range of due diligence services in Kenya, kindly contact us on [email protected].