IP Rights Investigations
Home > Services > IP Rights Investigations
About Us
Kenya Corporate Investigators, is a leading investigation and risk protection group that aims to provide high quality services all across the globe in support of its clients. more about us
Our Services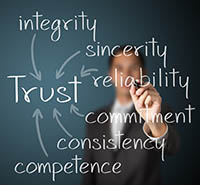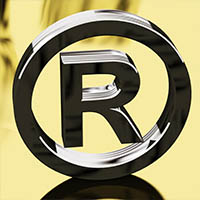 IP Rights Investigation Services in Kenya
An owner plans to enter the industry with his/her new idea or business with expectation of reaping the full benefits from this intellectual endeavour. The right is granted by the government laws so that the innovator of the idea or the business does not suffer and is not able to get what is deserved for their efforts.

Every minute new venture enters the market with new brand name. In such markets, the rate of infringements and counterfeits increases at high rate. Considering the number of new brands getting launched every single day, it gives the infringers and counterfeiters a way to exploit the owner and make profit for themselves. Such frauds steal the name /logo/design from the real brand and produce fake products in front of the people. The reputation or the goodwill of the genuine company whose products are infringed comes at stake. Duplicate products with low standard destroy the brand image of original company.

Introducing www.kenyacorporateinvestigators.com, well known for offering extensive range of Intellectual property rights investigation services in Kenya and worldwide.

An array of IPR services in Kenya includes:
Trademark/Copyright Monitoring & Watch Notice Services in Kenya
Online Brand Protection Solutions & Reputation Management Services in Kenya
Test Purchases, Sample and Vendor Information in Kenya
Mystery Shopping Services for Customer Experience, Process Compliance & Audit in Kenya
Geographical Indication Mark Investigations in Kenya
Infringed Trademark, Patent and Design Investigation in Kenya
Intellectual Property Due Diligence Investigation in Kenya
Domain and Trademarks Acquisitions in Kenya
Anti Counterfeiting Investigations in Kenya
Market Surveys / Market intelligence Report in Kenya
Factory and Brand Integrity Auditing in Kenya
Grey Marketing/ Parallel Trading Investigations in Kenya
Internal Market Monitoring /Custom Protection in Kenya
Conduct / Organize Civil Raids and Criminal in Kenya
Trade Fair Monitoring / Trade Fair Visitor in Kenya
Online Brand Abuse / Brand Value Evaluation Report in Kenya
Counterfeited Automobile Parts & Pharmaceutical Drugs Investigations in Kenya
Our team of IP rights investigators in Kenya are qualified with high skills and knowledge which helps in pertaining investigations related to trademark infringement, brand protection, technology, patents and other issues which are required by the owners to maintain the integrity of the intellectual property rights.

Being one of prominent trademark investigation services providers in Kenya, we become capable to conduct trademark investigations, domain name acquisition, trademark acquisition and the acquisition and preparation of evidence for use in anti-counterfeiting and anti-piracy seizures. We are best in handling cases related to IPR investigations such as, unfair competition, comparative advertising, parallel imports, online brand infringement, and copyright issues in the cyber world.

We provide IP Rights Investigation Services in Kenya including Nairobi, Mombasa, Nakuru, Eldoret, Kisumu, Thika, Malindi, Kitale, Garissa, Kakamega, Kapenguria, Bungoma etc.

To know more about our best IP rights investigation services in Kenya or to hire our team of experts, kindly email us at [email protected].