Background Screening
Home > Services > Background Screening
About Us
Kenya Corporate Investigators, is a leading investigation and risk protection group that aims to provide high quality services all across the globe in support of its clients. more about us
Our Services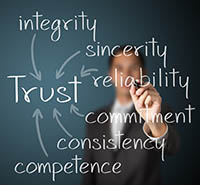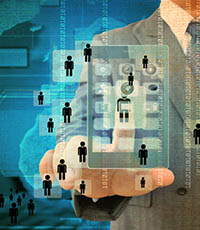 Background Check Services in Kenya
In simple term "Background Screening" refers to investigating the potential employees by collecting maximum informative data from all possible sources. Conducting background screening is most important thing a company has to undertake while recruiting fresh talents. To take informed decision it is important to have sufficient information regarding prospective job applicants. An effective verification services helps companies to be re-assured of the candidates they choose for the job.

Introducing www.kenyacorporateinvestigators.com , formed to provide comprehensive range of employee background verification services covering all the regions. We are well trusted company offering extensive range of pre-employment check and post-employment screening services worldwide.

We believe in being informed and equipped with best solution considering the present era, where with increase in opportunities comes the hidden threats. Major level of risks are observed at the time of recruitment process. The threats seem to get missed form the naked while hiring the employees for the companies. Threats are inevitable in nature. They cannot be avoided. In ost of situations they are not even visible through naked eye and require top level and experienced background Verification Company to detect the risks.

An array of employment background check services in Kenya includes:
Identity Check
Education Verification
Criminal Record Check
Civil Record Check
Professional Licensing
Motor Vehicle Records
Previous Employment Verification
Credit Reports
References Check
Legal Right to Work Verification
Integrity Assessment Profile
Employment History
We work according to the needs and requirements of clients. Kenya background verification services strive hard to achieve its mission of being one of the fastest company to offer both pre-employment and post–employment services in Kenya and worldwide.

The extensive range of background verification services in Kenya involves:
Corporate Background Verification in Kenya
Business background screening in Kenya
Business Partner Profiling in Kenya
Vendor Background Verification in Kenya
Employee Background Verification in Kenya
Educational Qualification Check in Kenya
Registration and Certificate Check in Kenya
Employment Background Screening in Kenya
International Corporate Records in Kenya
Verification of Labour in Kenya
Criminal Record Check in Kenya
Court and Civil Litigation Check in Kenya
Financial Regulatory Checks in Kenya
Bankruptcy Check in Kenya
Insurance Claim Verification in Kenya
Having Speed Chase Services as corporate investigators means having the best background check company in Kenya. It possesses one of the most efficient teams of investigators in the country. Following are some of the benefits of having Speed Chase Services as background screening companies in Kenya:
Assist in making a sound decision pertaining to selection which may avoid any sort of violent activity.
Develop systems to safeguard any potential threat or fraud against the company or its employees.
Assist in protecting the crucial information of the company.
Assist In hiring genuine candidates to protect the future of the company and against potential lawsuits.
Enhancing the quality of your staff and making the work environment a better place.
Our solutions are one stop and helps the clients to correct their hiring decision as well as to track their every action even after the initial selection process.

Our mission of being the best background verification company providers is fulfilled is due to the team hired by us are skilled and experienced by profession. Our experts with years of expertise and high contacts are able to collect information of the candidate more effectively and efficiently.

We provide background check services in Kenya including Nairobi, Mombasa, Nakuru, Eldoret, Kisumu, Thika, Malindi, Kitale, Garissa, Kakamega, Kapenguria, Bungoma etc.

We completely respect the privacy of our clients. The information driven while conducting the verification shall remain confidential and discreet at all times.

To know more about the Kenya background verification services in detail, email us at [email protected].