Online Brand Protection Services
Home > Services > Online Brand Protection Services
About Us
Kenya Corporate Investigators, is a leading investigation and risk protection group that aims to provide high quality services all across the globe in support of its clients. more about us
Our Services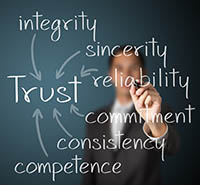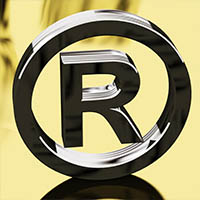 Online Brand Protection Services in Kenya
Due to high amount of competition and new entries in the market, the brand owners tend to overlook various risks that might lead them to suffer huge losses. With an increase in the industrialization, it gives various competing manufactures and traders to deliver products with same name or service. An exercise of selling fake or infringed products damages the reputation of the owner to the high extend.

We, www.kenyacorporateinvestigators.com are one of the leading Brand Protection Investigation Services provider in Kenya. We provide a holistic approach to the client in regard to brand protection. Online brand protection is the combination of both brand monitoring and enforcement activities.

We offer various investigations under intellectual property rights such as copyright, Trademark, Patent, geographical design including grey market and parallel trade services. Our services involves all the verticals of investigation required for the brand owner to safeguard his name or idea.

We with years of expertise help our clients by protecting their creative idea or brand name which allows the owner to make an impact in the international market and reap benefits at best possible rate. Our company focuses in conducting full fleshed brand protection for the client, from purchasing infringing product sample to filing a legal suit against the imitators. With vast knowledge on the industrialization and years of experience we have proven our self by being one of the best brand protection investigation service provider in Kenya.

Our wide scope of online brand protection services in Kenya include:
Online brand protection of counterfeit products
Combat unauthorized online use
Brand monitoring
Website content protection
Social media monitoring
Online common law search
Content monitoring
Online detection of abuses and misuses of brands
IP monitoring
Price monitoring
Mobile application monitoring
Evidential purchasing
Our firm is equipped with finest Online Brand Protection Investigators in Kenya. With their high quality level of expertise and knowledge, they are capable to monitor and provide a detailed report on the status of each intellectual property registered in the market. We are able to identify any unfair practices being used in respect to the client's business name.

Both the investigations i.e. digital asset protection and enforcement activities are useful in nature and can be done keeping in mind the requirements of the clients. We are also one stop solution for new creators as we assist them by giving complete information much prior to the registration process. Our team of specialists allow the creators to have assurance of complete protection before and after entering the market.

With latest technologies and pool of knowledge we can detect the mal practices and unfair practices with your brand name or idea. Our constant eye on usage of clients brand in the industry shall help them in mitigating risks at much faster rate.

We provide online brand protection services in Kenya including Nairobi, Mombasa, Nakuru, Eldoret, Kisumu, Thika, Malindi, Kitale, Garissa, Kakamega, Kapenguria, Bungoma etc.

Every matter undertaken by us our done by abiding each clause of confidentiality and with positivity of completing with maximum success rate.

To know more about the Online Brand Protection Investigation Services in Kenya in detail or to hire Kenya private investigators, email us at [email protected].