About Us
Kenya Corporate Investigators, is a leading investigation and risk protection group that aims to provide high quality services all across the globe in support of its clients. more about us
Our Services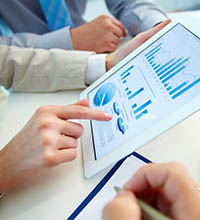 About Kenya Corporate Investigators
Welcome to www.kenyacorporateinvestigators.com, a venture formed with an aim to deliver comprehensive range of corporate risk investigation services in Kenya. We focusses on providing corporate, legal, insurance and personal investigations to various sectors trying to uncover the wrong doing committed by management, third party or employees.

We are one of the best choice for global clients looking for full service corporate investigation in Kenya. Our team has its effective impact on all parts of the regions. We are recognized to be finest professional investigative service providers. Our aim revolves in delivering top quality verification services considering the requirements of the clients.

When you need to engage in making an informed decision in this constantly changing world, it is important to conduct an effective investigation so to mitigate risk. We can detect the hidden threats by conducting effective investigation and allow the clients to take an accurate business decisions.

We, Corporate Investigation Services provider in Kenya stand out for being one among the leading company in industry of security and investigations.

An array of Top Risk Investigation Services Company in Kenya includes:
Kenya private investigation services
Kenya Corporate Investigations
Due Diligence Investigations in Kenya
Intellectual Property Right Investigations
Kenya Insurance Claim Investigation Services
Online Brand Protection services in Kenya
Our private investigators in Kenya believe in providing the best when a person becomes a client. We try to detect all suspicious behaviour or threats that can affect the client adversely. Even if it to get the background check of the new hires or the private investigation, or to conduct due-diligence of any company or individual before indulging into any partnership, or protecting your brand name , our team of experts are by your side to provide the best solution. They ensure the every case they undertake is conducted and performed more effectively and efficiently. We have the best solutions for our clients which help them to understand the entire matter in best possible manner.

With immense knowledge and years of expertise, our team of Kenya corporate investigators are able to collect accurate facts. They supported with evidences which gives the client complete overview of the case and the plan of action conducted by our company. Such factual information proves to be very beneficial for organization. It does not include any forged documents or wrong statements which can let down the reputation of the company. Such a positive report surely protect our client from taking a wrong decision.

To know more about Private Investigation Services in Kenya, you can write us directly at [email protected].